Get ready, because starting Monday I'm going to begin rolling out the giveaways I've been cooking up these past few weeks.  They total over $300 in prizes, and range from fabulous Etsy stores to gift cards to online shopping sprees.  Bookmark this post, because once they are all announced I'll list them here.  That way, you can check back to see if you've missed any!
Edited to add:  Here's the giveaways as of 9/12, with more to come:
$30 to Chickabug (custom party designs and invitations)
$25 to Safeway stores
Custom design and 100 cards from Less Ordinary Designs
Custom poster from Uprinting. com (2 winners)
First Season of Glee on DVD (2 winners)
Have a wonderful long weekend, and if you aren't too busy "laboring" on Monday be sure to check in and see what the fuss is about.
If you want to do some homework ahead of time then be sure to follow the blog and add the new ML button.  That'll give you a head start in winning!
Too tired to click on over to grab the code for the new button?  No worries, I've done the hard work for you: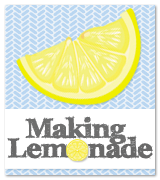 Have a safe and happy weekend!