Our featured Summer Salad Series blogger today is the creative Marissa from Rae Gun Ramblings.  This is seriously one of my favorite salad combos ever, I know you're going to love it. Welcome, Marissa!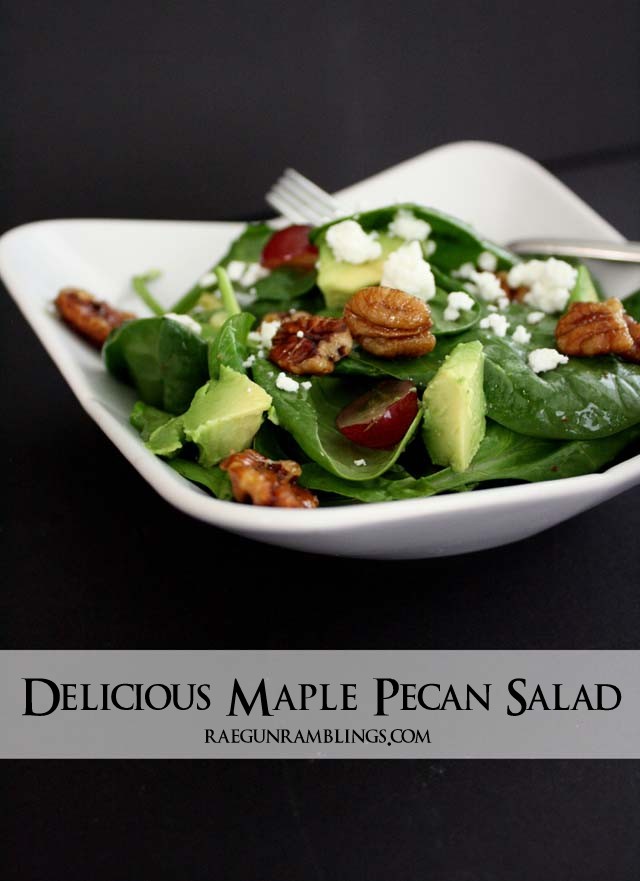 I'm Marissa from Rae Gun Ramblings where I share recipes, craft tutorials, and book recommendations. I am so excited to be here sharing one of my favorite salad recipes, Maple Pecan Salad. I've been eating different variations of it non-stop.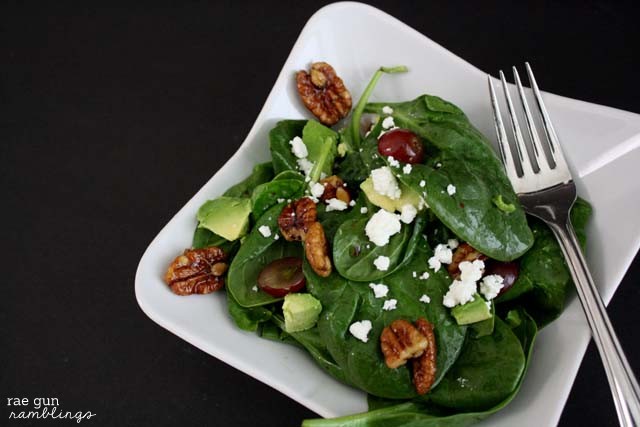 Maple Pecan Salad Recipe
Baby Spinach
Maple Candied Pecans (recipe below)
Red Grapes
Crumbled Goat Cheese
Avocado
Cooked Chicken (optional if you want it to be a meal)
Prepare maple candied pecans. Toss spinach with dressing. Top with red grapes halved, crumbled goat cheese, avocado, and chicken.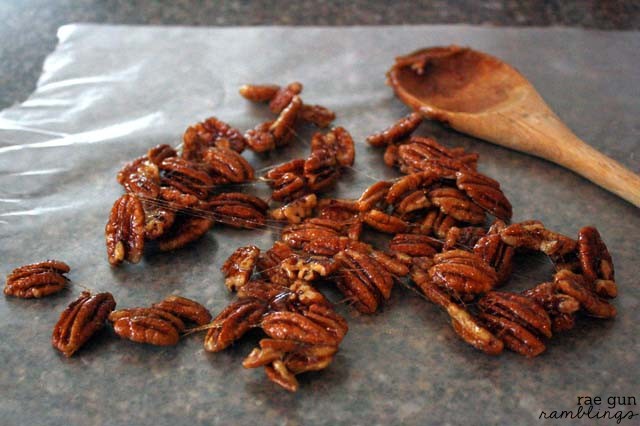 Maple Candied Pecan Recipes
1/8 C Maple Syrup
Pecan Halves
2 TBS granulated sugar
Start by heating maple syrup until bubbling but do not allow to burn. Cook for a few minutes. Stir in pecan halves. Turn off heat and stir in sugar. Mix well. Spread on a parchment lined cook sheet and bake at 250 F for 1 hour stirring every 15 minutes. Remove to wax paper and allow to cool.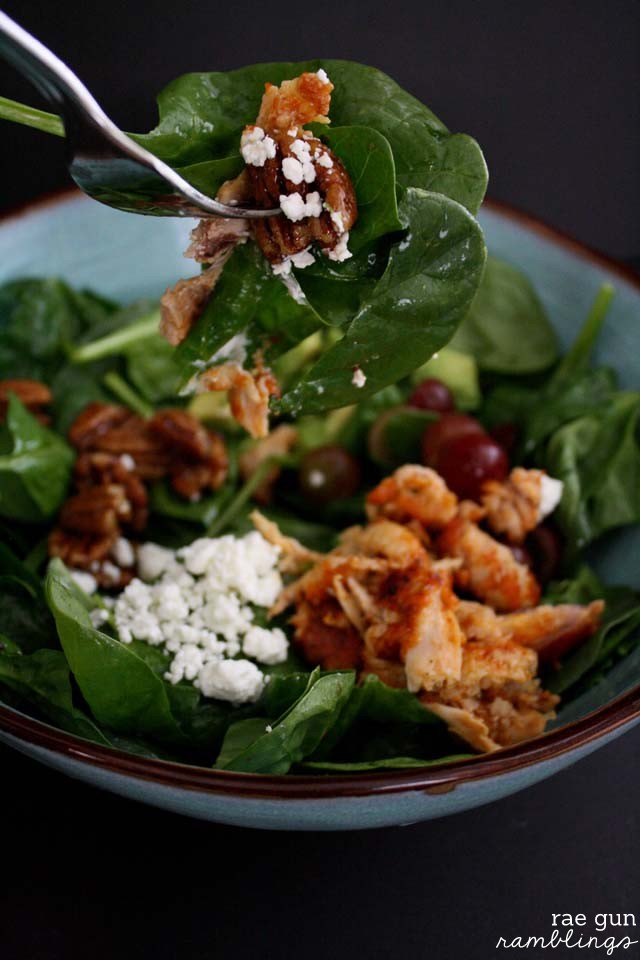 I love this as a side salad or with some cooked chicken add to make a yummy meal salad.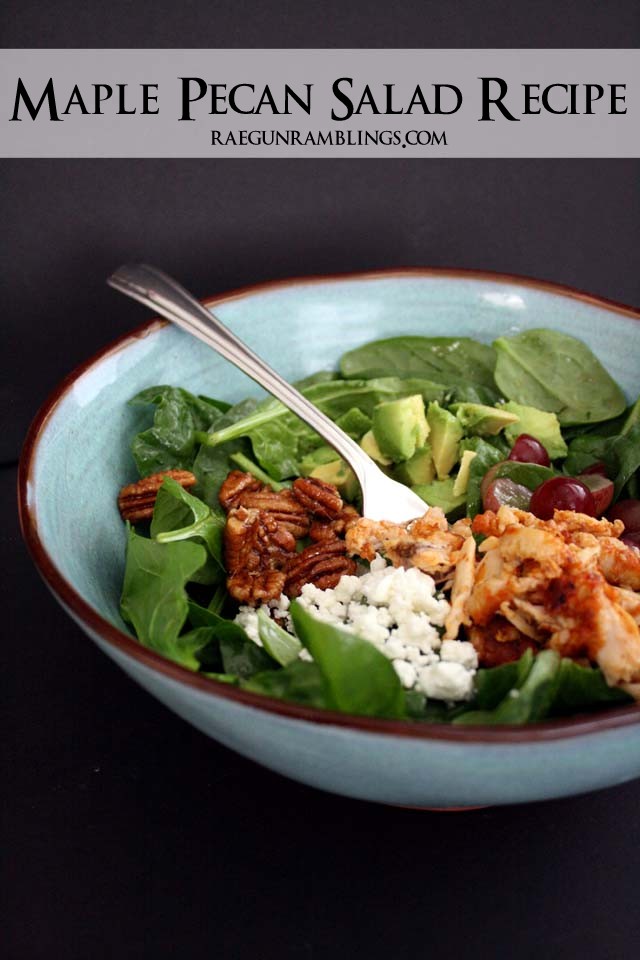 I hope you try it out and stop by my blog Rae Gun Ramblings for more yummy recipes and creative ideas. Here are some of my favorite recipes!

Cheesecake Factory Brown Bread Recipe | Eclair Cake | Cauliflower Mash | Cinnaburst Bread
Let's connect! You can also find me hanging out here: